The Field Descendants
Osborne King Field, Sr. (known to many as O.K. Field) was born in 1812 in Jefferson County, Kentucky. He was the son of James Lewis Field and Elizabeth Stevens Field. Osborne was descended from Revolutionary War express rider, Henry Field, Jr. (1725-1823).
Field genealogy states that, "O.K. Field was a very prominent and charitable man, universally liked by everyone who made his acquaintance, a gentleman of wealth and influence." In early life, he was noted as one of the best architects and builders in Mississippi. Owning a considerable amount of real estate in Natchez, his brick factory was located to what is now known as South Canal Street.
From his marriage with Virginia Hamilton Field, nine children were born. Their fourth child, a son, Dr. Levi Benjamin Field, (below) are the ancestors who reside at Glenfield for now seven generations.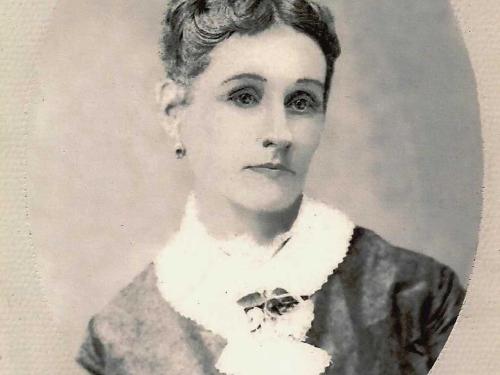 Virginia Harrison Hamilton Field was born in Jefferson County, Mississippi in 1846. She was a granddaughter of Jesse Hamilton who in 1788 was granted 800 acres of Cole's Creek, Jefferson County, Mississippi from Spain. Virginia was the younger half-sister of Osborne King Field Sr.'s second wife, Mary Amelia Hamilton Lentz King. Tale has it that Mary's dying wish was for her husband to marry her younger half-sister.
O.K. Field, Sr. and his wife Virginia resided at their antebellum home Shadyside, located in Natchez, until they purchased Glenfield Plantation (formally called Glencannon) on April 2, 1880, along with an additional 1000 acres. They then changed the name of the home to Glenfield. The heirs of Mr. and Mrs. Field continue to reside at Glenfield today as their private residence.
Virginia lived out her life as a socialite in the Natchez community. She remained at Glenfield Plantation until her death in 1899, at the age of 53.
Dr. Levi Benjamin Field and Augusta Shelton Field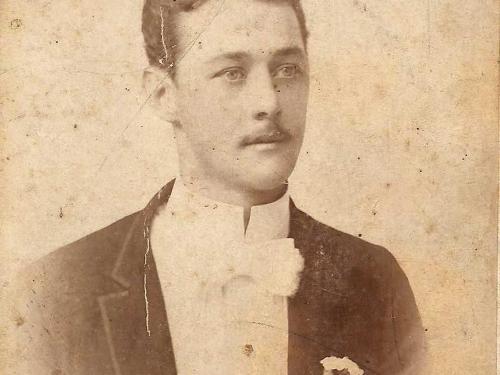 Dr. Levi Benjamin Field (known as Lee) was second generation owner of Glenfield Plantation. He was the fourth child born of Osborne King Field, Sr., and Virginia Hamilton Field. Lee was a prominent physician in the Natchez area and business man. Due to the great depression in the south, Lee grew tired of being paid for his medical services with livestock and retired from medicine to run his family's plantation home and business until his death in 1937. From his marriage to Augusta Shelton (pictured below) one daughter was born of the marriage, Verna Lee.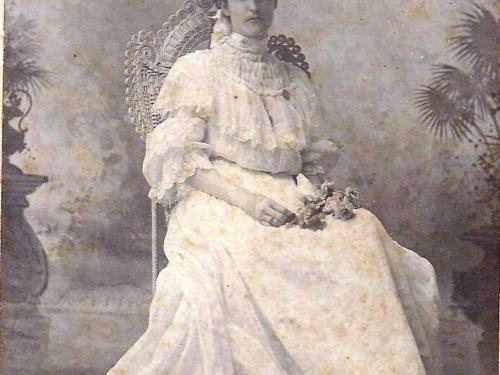 Augusta Shelton Field, known as Gussie, was a medical nurse when she met Dr. Lee Field. Originally from Waterproof, Louisiana, Gussie soon called Glenfield Plantation home until her death in 1952. Gussie, having no childbirth rights to Glenfield, only by marriage from her late husband, she is the reason the home still remains in her and Lee's line of heritage. It was because of Gussie's business sense and determination, Glenfield has been in the same family since 1880, and now for seven generations.
Verna Lee Field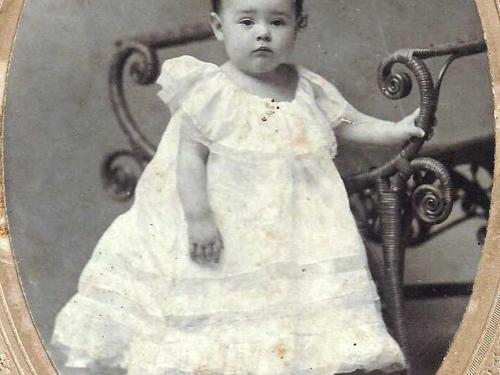 Verna Lee Field, the only child of Dr. Levi Benjamin Field and Augusta "Gussie" Shelton Field, grew up at Glenfield Plantation. She lived in Oklahoma and Texas with her husband and child, and served in the U.S. Army. After her divorce, Verna Lee returned to Glenfield to assist her mother with running the family's businesses. Verna Lee, with her daughter Marjorie, and mother Gussie welcomed tourist to Glenfield in 1941 for the first Natchez Spring Pilgrimage Tour of Antebellum Homes. She remained at Glenfield until her death.
Marjorie Meng - 4th Generation Owner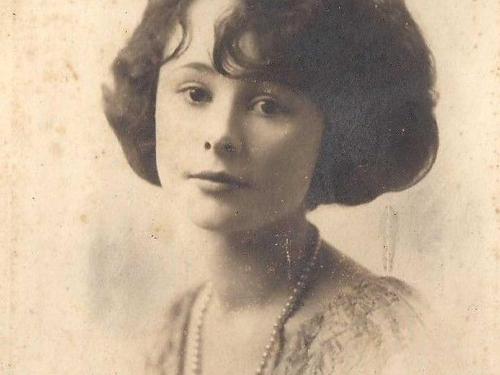 Marjorie, was the only child born to Verna Lee. Mrs. Meng has been a well known residence of Natchez, Mississippi, her entire life. She and her husband Lester Meng, Jr., resided at Glenfield Plantation where they have raised their five children. She opened Glenfield as a Bed and Breakfast in 1992, and is on the Fall Pilgrimage Tours. Marjorie is truly an endearing lady of southern charm and culture, and loves to welcome guest and tourist to Glenfield to view her home in its historically preserved state. Glenfield Plantation is listed on the National and State Register of Historic Places and is a State of Mississippi Landmark.